We remove a wide variety of wet and dry materials from any location with our special vehicles.
Pressure-blowing of gravel, substrates, crushed stone, cavity filling, backfills, lean, permeable or expanded concrete.
We will gladly advise you on extensive green roofs and transport the optimal substrate onto the roof for you.
Our sites provide services throughout Switzerland and beyond its borders.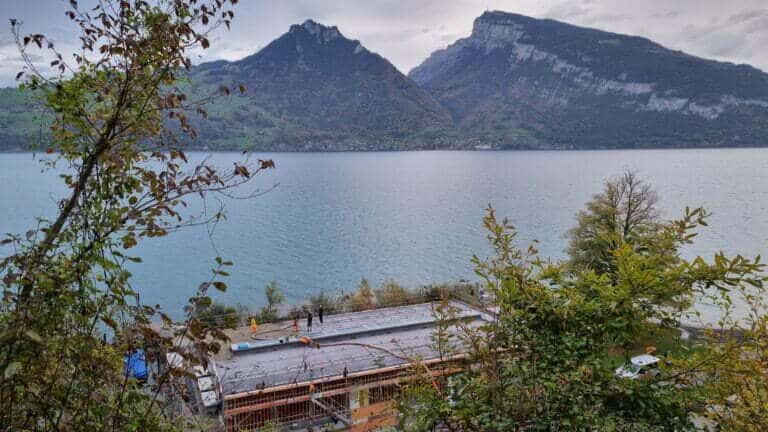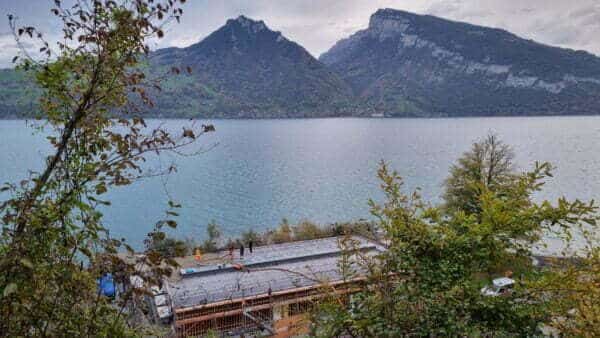 Im Auftrag von Bauimpuls durften wir das Flachdach vom Fischereistützpunkt in Faulensee neu bekiesen.  Über die Kulisse, in schönster Lage direkt am Thunersee, konnte man sich auch bei Wind und Regen nicht beklagen. Im Rahmen …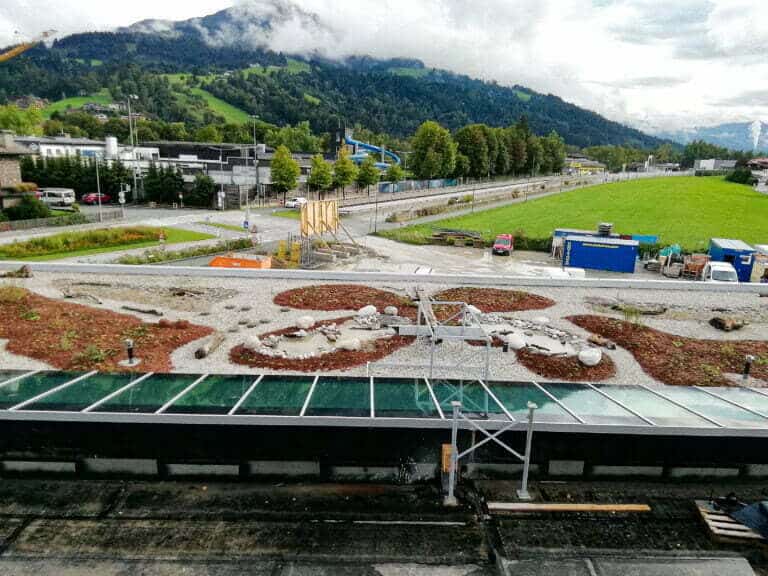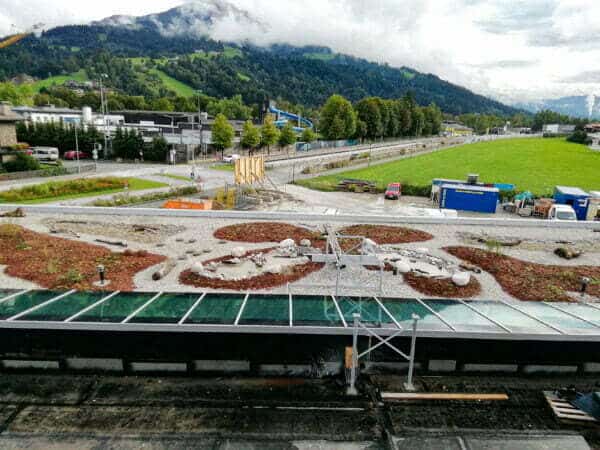 Mitarbeiter der Sparte Saugen+Blasen der Weiss+Appetito Gruppe Österreich verwirklichten in St. Johann in Tirol den Traum eines jeden Kindes. Eines der Dächer des Kinderzentrums ist kein gewöhnliches Dach, sondern besteht aus einem grossen Schmetterling, gebaut …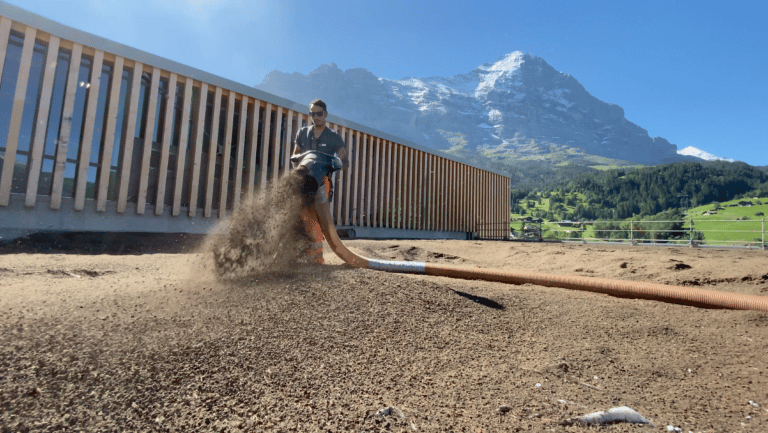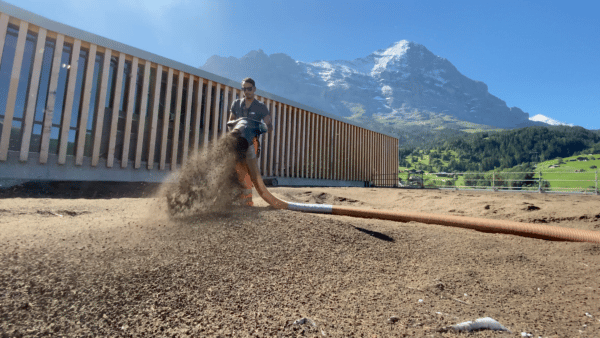 Der Spatenstich zum Bau der Jungfraubahn datiert auf den 27. Juli 1896 zurück. 125 Jahre später ist ein weiterer Meilenstein zu verzeichnen. Mit dem Projekt V-Bahn wird es neu den Gästen ermöglicht, bequemer und insgesamt …