Let it grow: exclusive and sustainable green roofs
As more and more open land is closed in, greenery on roofs is gaining importance as a way of replacing lost natural areas. They extend the durability of the roof membrane and have an equalising effect on the building's climate. They usually consist of low-growing, resilient and low-maintenance wild plants and herbs. We will gladly advise you on extensive roof vegetation and transport the ideal substrate onto your roof.
Ecological upgrading
Roots, branches and other deadwood (perches for birds)
Stone and gravel heaps, sand islands and pockets
Birdbaths
Mesic-wet zones
Various zones
Various containers, also with useful plants
Modelling of all types
Nesting aids for wild bees (insect hotels)
Regional seeding
Appropriate layer thickness
Maintenance of the green roof:
Green roofs also need to be looked after. With a regular check and professional care of your roof, you can effectively protect yourself from unpleasant surprises.
Control, condition and composition of the vegetation
Weeding out unwanted plants
Re-seeding bare patches
Ensuring the desired nutrient supply (fertilisation as required)
Keeping the gravel strip free of vegetation
Control water drains
Drawing up a care protocol incl. photos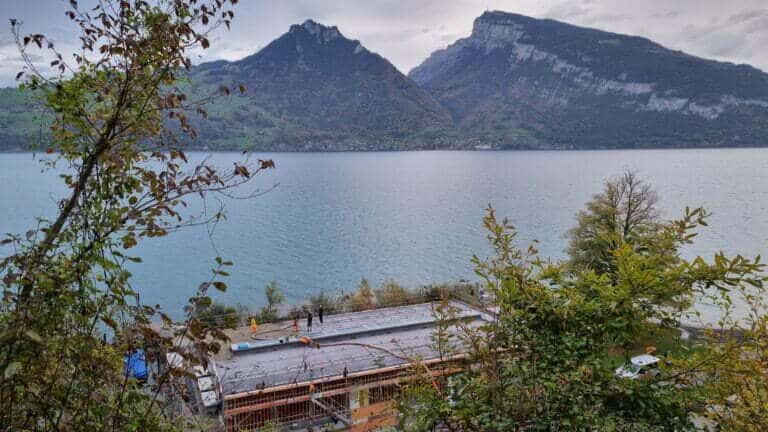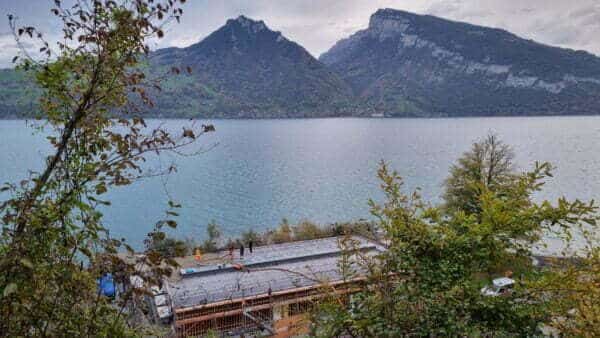 Im Auftrag von Bauimpuls durften wir das Flachdach vom Fischereistützpunkt in Faulensee neu bekiesen.  Über die Kulisse, in schönster Lage direkt am Thunersee, konnte man sich auch bei Wind und Regen nicht beklagen. Im Rahmen …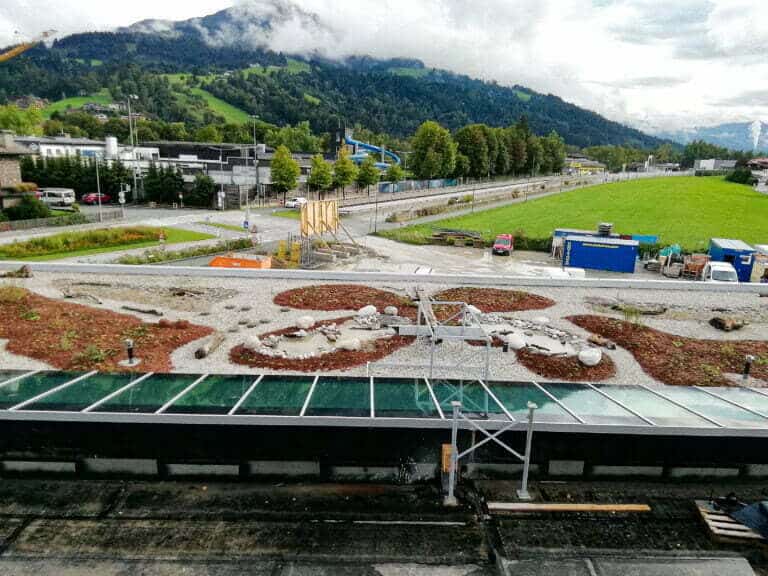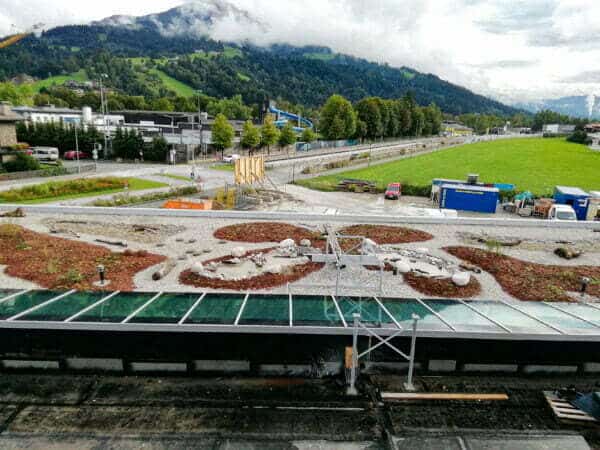 Mitarbeiter der Sparte Saugen+Blasen der Weiss+Appetito Gruppe Österreich verwirklichten in St. Johann in Tirol den Traum eines jeden Kindes. Eines der Dächer des Kinderzentrums ist kein gewöhnliches Dach, sondern besteht aus einem grossen Schmetterling, gebaut …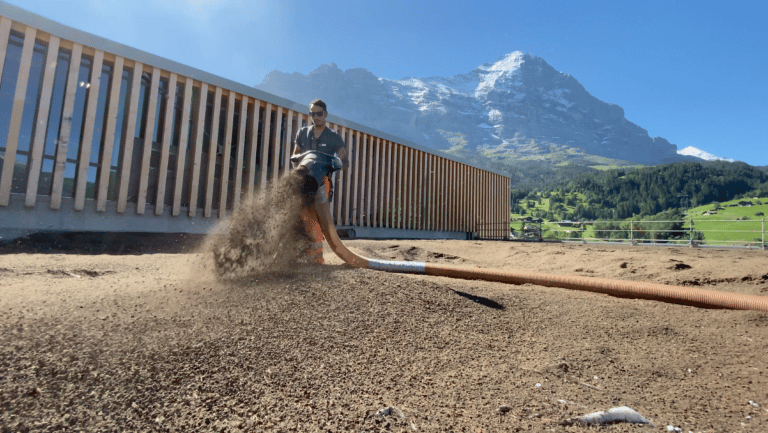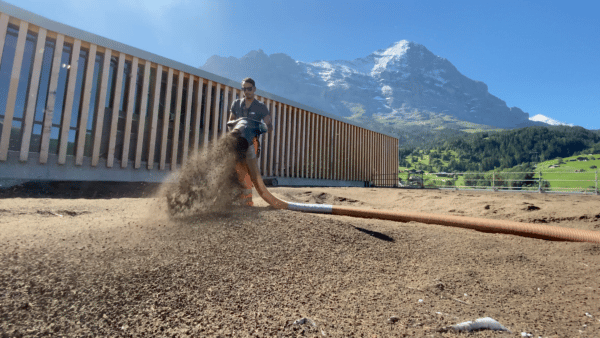 Der Spatenstich zum Bau der Jungfraubahn datiert auf den 27. Juli 1896 zurück. 125 Jahre später ist ein weiterer Meilenstein zu verzeichnen. Mit dem Projekt V-Bahn wird es neu den Gästen ermöglicht, bequemer und insgesamt …
Our sites provide services throughout Switzerland and beyond its borders.